Beehive Lane, King George V Welwyn – Hertfordshire Health Walk
This event takes place Friday 7th December at 10:00am.
Located at King George V Playing Field, Welwyn Garden City Large park in Welwyn Garden City with loads of sporting facilities from bowls to BMX! .
---
Event Details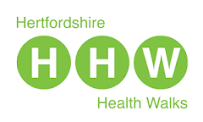 Free guided walk leaving from the Finesse Activity Centre.  This walk is a Grade 2 (where 1 is easiest and 4 is most challenging).  The meet point is close to public transport and refreshments are available nearby.  The walk takes place every Friday at 10am.
If you can't make this Hertfordshire Health Walk, there are plenty of others to choose from.  Details are available from the Countryside Management Service website here.
Hertfordshire Health Walks
This Hertfordshire Health Walk is part of a countywide programme of free, volunteer – led walks, which aims to help people get outdoors, get more active and reap the benefits. The walks are all sociable and you don't need any special equipment to join in, just comfortable shoes. To register to walk either sign up online at the Countryside Management Service website or just turn up a few minutes early for your first walk.
The programme runs all year round and offers choice of different walk grades, start points and times, including weekdays and weekends or evenings in the summer.
For more information and a copy of our leaflet please go to your local library, GP surgery or council office or visit the Countryside Management Service website here.