Hartham Commom, Hertfordshire Health Walk
This event takes place Thursday 18th April at 11:00am.
Located at Hartham Common and Kingsmead, Hertford .
---
Event Details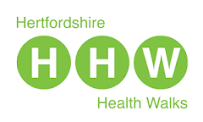 Free guided walk leaving from the bench near Hartham Leisure Ventre, Hartham Commom, Hartford, SG14 1QR. This walk is a Grade 3 (where 1 is easiest and 4 is challenging )  Refreshments will be available afterwards. The walk takes place at 2pm every Thursday. Alternate Sundays at 11am on the following dates: Jan 6,20 , Feb 3,17 , March 3,17,31 , April 14, 28. Also starts at 2pm on sundays on the following days: Jan 13, 27 , Feb 10, 24, March 10,24 , April 7 (No walk Easter Sunday)  .
If you can't make this Hertfordshire Health Walk, there are plenty of others to choose from. Details are available from the Countryside Management service website. 
Hertfordshire Health Walks
This Hertfordshire Health Walk is part od a countrywide programme of free, volunteer-led walks, which aims to help people get outdoors, get more active and reap the benefits. The walks are all sociable and you don't need any special equipment to join in, just comfortable shoes, To register to walk either sign up online at the Countryside Management Service Website or just turn up a few minutes early for your first walk.
The programme runs all year round and offers choice of different walk grades, start points and times, including weekdays and weekends or evenings in the summer. For more information and a copy of our leaflet please go to your local library, GP surgery or council office or visit the Countryside Management Service Website.